Level Up & Launch! Bring your online business to life
Nina Thompson
Vp Product, google ventures
John Tyler
Head of cx, salesforce
Nick Smith
Senior po, hello moday
Unlock the code to level up your life and launch your business. Learn how your attachment style influences your path.
Unlock the code to launch your business
Learn to manage your attachment style to create success in your business, life and personal relationships. You've wanted to do this for so long, but something always seems to prevent you from reaching the finish line. It's time to Level up and Launch. Nothing will hold you back from the lifestyle you've dreamed of for so long.
8 Weeks

2 Live Classes per week

90 Minutes per Class

4 individual Coaching Sessions

Weekly Group Coaching and Monthly Group Meetups post completion
Create and Execute a Launch Plan
Identify your attachment style
We create a plan to identify what's working and what might be stuck.
Craft a Structured Plan to Success
Define strategies to see you through the times when things are challenging.
Map our your income generation plan
Define the steps to bring your idea to life
Define Content Strategies to Drive Traffic
Learn How to be an influencer in your Niche
Learn how to generate revenue with your passion
Learn how to create passive income that will pay returns years down the line.
Personal brand
You will also learn how to put the ideas presented to you into action and build your own personal brand through content marketing.
Business Strategist, Technologist and just the coach you need to take things to the next level.
My name is Ashley Kays and I'm a lot like you. I had a dream, I had the right ideas, the knowledge, the work ethic and all the right ingredients to create a successful business. I helped others generate tons of wealth, I accomplished a lot, but I could never quite make it the last mile. I was stuck. I wasn't sure why and I knew I worked hard. Then I learned about Attachment Theory and it became so clear to me about why I was so close, but never quite there. I unlocked the code. I have launched my dream and I've helped thousands learn to be technologists, launch their business and realize their dreams. I'm a certified Business, Attachment and Life Coach and a technologist for more than 20 years. I can help you eliminate the complexity, find time to do what you love and finally get your business launch over the finish line.

I won't just help you launch your business, I'll help you monetize your business. How would you like to generate 20,000+ per month. You can. If others can do it -- why not you?


I've been in your shoes. I know what it's like to have a dream, to have a plan and to feel like you know exactly what to do, but somehow you get stuck and you can't push the plan over the finish line. Something always seems to stop you from that final step that will bring the success you know you can accomplish. I will work with you and help you launch your ideas and create online income that will change your life forever. I can't wait to work with you and I can't wait to help you! This is your time! Everything you ever wanted is within reach and all you have to do is ... go for it. Get started right now! I will help you. I will stick with you until you reach your goal and have what you hope for.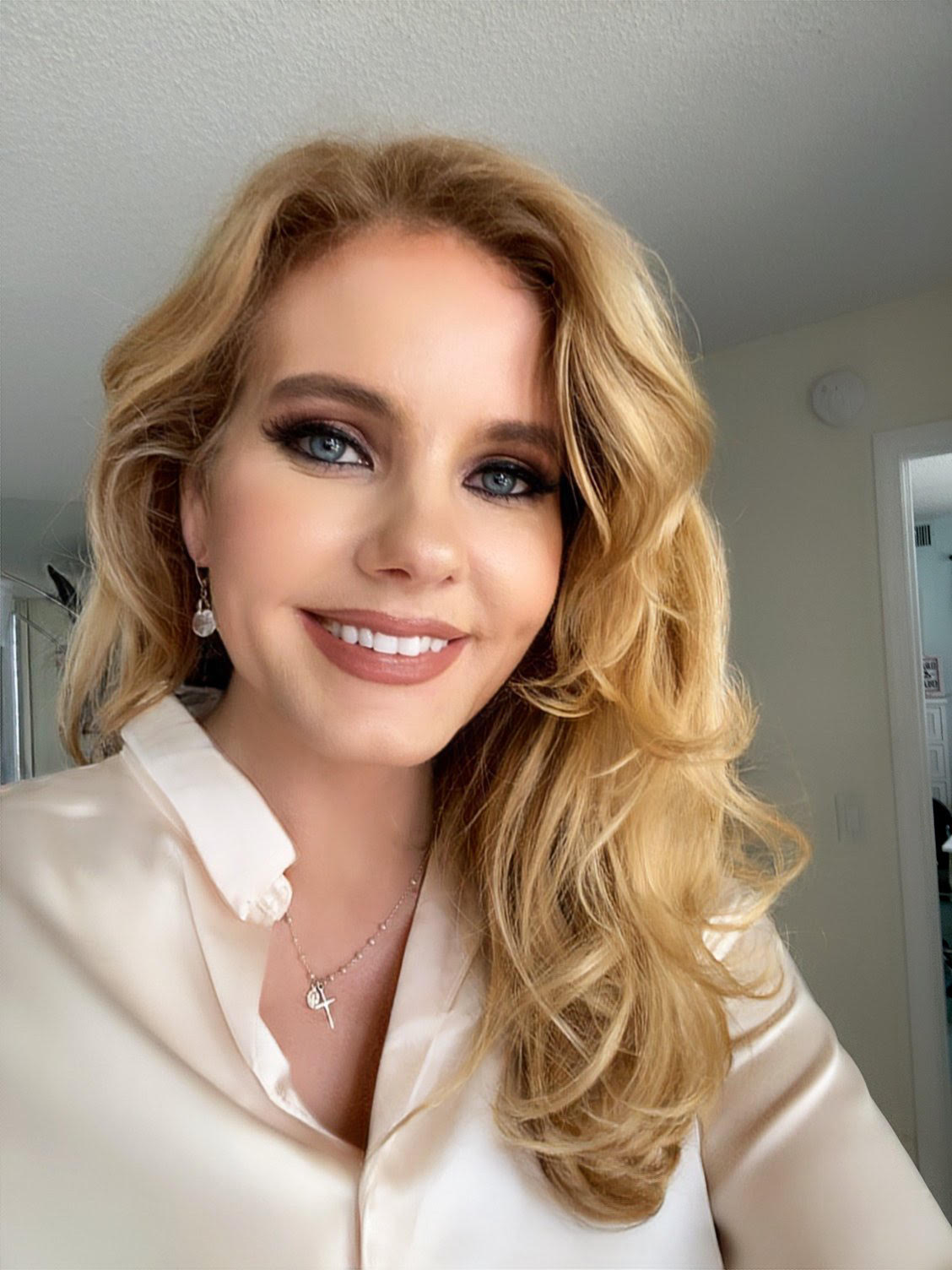 "I can't begin to express the joy of seeing you get unstuck and generate income that changes your life. Let's build your dream and take things to the next level."
Ashley Kays
Instructor, Coach and Business Builder Get Unstuck and Build your Empire

First we identify your attachment style
We create a plan to identify what's working and what might be stuck.
Craft a Structured Positive Thinking Plan to see you through the times when things are challenging.
We map our your income generation plan
Learn the strategies to bring your idea to life
Learn Content Strategies to Drive Traffic
Learn How to be an influencer in your Niche
Learn how to generate revenue with your passion
Learn how to create passive income that will pay returns years down the line.

Your life is about to change

I'm a passionate visioneer who thives on helping clarify your strategy, reach the right people and generate revenue. Joy - that's how it feels to help others fulfill their purpose and bring their idea to life. I work with thought leaders, entrepreneurs, speakers, you tubers, creatives, kids, corporations and people just like you.

If you can't stop thinking about it - you're on the right track. I understand and have walked a path similar to yours and I can help you execute and make smart decisions for business success and personal fulfillment from your idea.

As a tech entrepreneur I learned how to make money with tech and online. I want to share this journey with you and I help you add commas to your bank account. What could be more fulfilling than making money doing what you love, keeping God first, helping your family, and benefitting the world at large? I can coach you, teach you or hold your hand and help you. Let's define your business goal, identify your audience, layout your strategy, content and marketing plan and how to monetize. I'll hlep you launch your idea, drive traffic, create measurable results, monitor and adapt successfully.

It's time to leverage your strengths, identify things holding you back, get unstuck, seperate the signal from the noise and identify a clear path without distraction or confusion.

We'll layout and follow a clear plan executed in bite size pieces that help you accomplish your goal, build your dream and live your purpose.

Plan Carefully, Work Hard, Make Money, Be Happy and live Free. What does freedom look like to you?I'll help you make a way where there was none. Make a way and live your purpose. Start now. Become everything God has made you to be.

You can learn how to create Passive income streams online. Build a following of fans and buyers and use SEO, Ads, Email, Social Media, Videos, Webinars and content to gain traffic and conversions.

I can help you launch your coaching busienss, tech agency, Launch your Course, Create an affiliate Business, Launch a successful Ecommerce Site with our wtihout Dropshipping, Leverage yoru talent on etsy or use your design skill to monetize digital projects.

Knowing how to promote your business, drive traffic and take your sales to the next level, is an essential part of building a profitable business. Let's do this!


01
Get Unstuck
Get unstuck - you've had this great idea for so long - why can't you seem to push it over the finish line?
What's stopping you and how do you launch your course, your store, your product?
02
Craft your Plan
Let's craft your plan so you can Level up and Launch! We'll define your project plan and strategy so you know how to execute!
03
Discovery, Market Analysis and User Research
Theres a reason the most successful companies in the world leverage User Experience Best Practices. Let's ensure you are setup for success with all the right experience planning and market research.
04
Define your Persona and craft your messaging and go to market strategy
Who are you helping? Why do they need what you have to offer? How can you help them? Craft the story to express how this will benefit your audience.
05
Craft your content, keyword, SEO and marketing Strategy
You can build the most beautiful site on the web, but without traffic your launch won't make it to the moon. Let's go through the keyword, marketing and SEO Strategies that work to help you drive traffic.
06

Overcome Imposter Syndrome & Define the tech and tools for your launch
Everyone has doubts about whehter they are good enough. You are! Let's overcome this hurdle and define our tech tools to get our rocket on the launchpad. You know how to drive the traffic, let's make sure the traffic will convert.
07
Define your brand, Ideate on your design, Define your site flow / funnel and email marketing automation
Branding is so much fun. Your product really starts to come to life. Your baby, the message, your purpose it all starts to come together here. You have traffic and you've converted that traffic - how do you nurture them and keep them engaged?
08
Dive into the tools and begin executing your plan. Setup your site and begin building out your pages
Your rocket is headed for that launchpad lets dive deep intot he tools and setup your tech so you are ready to operate.
09
Continue building out your site. Identify key trends for your niche and make sure they are included.
Things are coming together so well and you've stuck with it. You aren't stuck anymore! You are officially unstuck and on your way. Let's make sure we leverage all the best for your niche so you can dominate your market.
10

Setup your social media and influencer campaigns. Define your editorial calendar.
Enagagement! Lets' tell the world about your offer and engage with those who already love it! We'll setup your social media channels and define your editoral calendar and easy ways to help you keep your channels bubbling with content!
11
Create content for your social media channels. Step out of your comfort zone and get your message out to the world.
Okay your channels are setup - it's time to create that content - and share your offer with the world!
12
Setup your list building and email automation tools. Setup your campaigns.
Let's keep them coming back. Setup your email mareting touchpoints so your visitors in their business don't forget your amazing offer.
13
Worksession - lets get this dream launched!
Let's Hustle and Grind. We have to put in the work to bring this baby to life. You're getting so close to launch!
14
Ensure your analytics and trackging tools are defined. Setup your pay per click campaigns.


Let's make sure you can measure your traffic and monitor user behavior so you can make intelligent strategic moves to optimize your customer experience.
15
Define your strategy to get through the dip and to stay unstuck
Not every day is like launch day. Sometimes things are a little more challenging and we need to be prepared to hop right over that dip and keep going strong! Define your dip and know how to keep it from slowing you down.
16
It's go time - let's Level up and Launch!
Oh my goodness! You did it! You are now about to Level up and Launch. Goodbye Stuck - you are just a distant memory now. This rocket is on the launch pad and you are about to SOAR!
Meet the instructor
Patrick Jones
Patrick Jones is a content marketing professional since 2002. He has a Masters Degree in Digital Marketing and a Bachelors in Education and has been teaching marketing strategies for over 15 years in Chicago. Patrick enjoys teaching all levels and all ages. He looks forward to sharing his love of building meaningful and effective content with all students to develop their marketing abilities.
Created with